The projects undertaken in the community have a duel edged purpose.  One, to restore property that has undergone years of neglect, crumbling blight into an awesome delight.  But second, and possibly the most important, to hire craftsmen and create job skills for young people entering the work force.  Many communities have lost their local industry, and jobs are difficult to come by.  Restoring the community's infrastructure will help restore the local economy and provide job opportunity.  Young people leaving the public school system have little if no real job skills.  What if the opportunity exists to learn job skills with paying jobs to restore the community?  You create a self sustaining culture of skilled labor that lasts a lifetime.

We intend to sell restored property which will recycle your donation over and over again.  Lifetime skills developed and the renewed hope to the community alone will make your donation reach 100x.  The best investment, is the investment in ourselves.

If successful, this business plan can be duplicated in other cities throughout America with local area Managing Commissions.  We have hope in this larger plan.

I believe, together we will succeed.  You are an important link in this chain.  Lets make it happen together.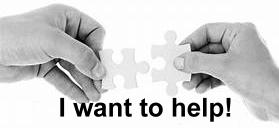 EnableFoundation@Youtube.com


Thank you,

Steven C. Marek